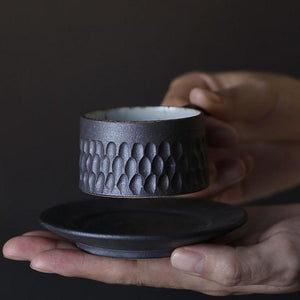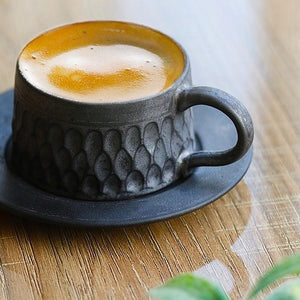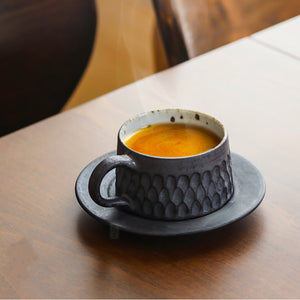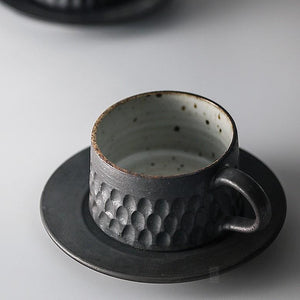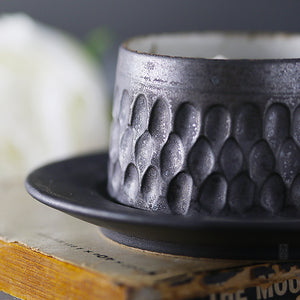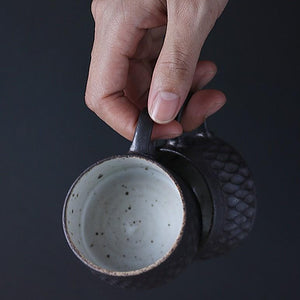 terrific cups!!
We love them!! The hand feel is wonderful, the sound they make is great, and they are very comfortable and as handsome as they appear in the pictures
A stylish little thing
It's a tiny cup with lots of handcrafted works. I love the charcoal color and the texture. Good for enjoying the espresso.